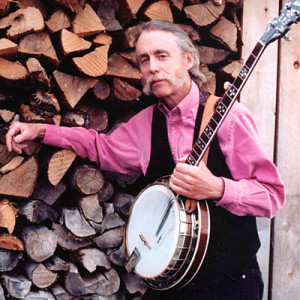 Okay folks, the summer season has about wound down, but we do have some autumn shows we'd like to tell you about.  Let's get right to the calendar, starting with THIS FRIDAY.
Sept 29: Calais, VT, The Whammy Bar at Maple Corner, 802-229-4329, 7:30 PM.  It's The Sky Blue Boys with a twist.  Carrie Cook, that fine bass player/ vocalist who's been doing the Bluegrass Revue shows with us this summer, will be joining us for a rollicking evening of acoustic fun.  Great atmosphere, meals and brews – be there.
Oct 6: Jericho, VT, Jericho Café and Tavern, 30 Route 15 in Jericho, 802-899-2223, 7 PM.  It's the full VT Bluegrass Pioneers quartet with hard-driving bluegrass for your dining (the food is great, believe me), drinking (same goes for the brews) and listening pleasure.  Never a cover charge at the JCaT.
Oct 21: St. Johnsbury, VT, St Johnsbury School Auditorium, Western Ave, 7 PM.  7th Annual Kingdom Bluegrass Jamboree featuring Bob Amos & Catamount Crossing, Jim Rooney, Bayley Hazen Boys, Marcotte Brothers, Back Shed Bluegrass Volunteers and "Banjo Dan and Friends," which will either be the Pioneers or the Sky Blue Boys.  Can't lose either way, right?  This figures to be a fun event and we're looking forward to being part of it.  Tickets are just $12, students free.  More info at www.catamountarts.org.
Oct 27: Calais, VT, The Whammy Bar at Maple Corner, 802-229-4329, 7:30 PM.  This time it's The VT Bluegrass Pioneers, full quartet with Sam on bass.  Somehow we'll crowd in there.  The place will be jumping.  Bring your appetite for bluegrass, "the real deal."
****Nov 5: Randolph, VT, Chandler Music Hall, 71 N. Main Street, 802-728-6464.  The VT Bluegrass Pioneers share the bill with one of the absolute top acts in bluegrass today, The Gibson Brothers.  These guys are terrific, always delivering a wonderful show featuring their great original songs, soaring harmonies and top-flight picking.  This will definitely be THE bluegrass show of the season, and wherever you are it'll be worth the drive.  Tickets and more info at www.chandler-arts.org.
That's it for public performances as of this time.  The Sky Blues are playing some private events over the next couple months as well, which reminds me to remind you that The Sky Blue Boys, The VT Bluegrass Pioneers and – get this – Banjo Dan and the Mid-nite Plowboys are all available for parties, weddings and other private functions.  It's a real gas to get some of the wonderful pickers and singers who worked with the Plowboys over the years back together to play these shows and the ol' spark is still there!  You want a duo, a trio, a quartet, a full band?  Keep us in mind next time you get married or throw a party for mom and dad or your sweetie.
One final notice: The Sky Blue Boys will return to First Night Burlington on 12/31/17 for the first time in several years.  Willy and I have probably played that great New Years Eve event 25 or more times, with the Plowboys, the New Bremen Town Musicians, and The Sky Blue Boys.  We're really looking forward to getting back there; will pass along the details in the next Newsletter.
Thanks for your friendship and fanship.  We love picking and singing for you.
-Banjo Dan