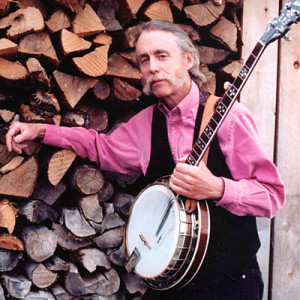 Happy 2017.  Should be a fascinating year here in the USA.  We suggest you seek out the alternate reality of live music, and we have plenty to offer.  We'll start with gig schedules and then move on to a couple announcements about CDs.
February 26: Burlington, VT, Skinny Pancake, 60 Lake Street, 802-540-0188.  Noon to 3 PM, Bluegrass Brunch – free music, great eats and hard-core bluegrass with The VT Bluegrass Pioneers, Sam Blagden on bass.
March 26: Ferrisburgh, VT, Dakin Farm, Route 7.  It's the annual sugar-on-snow celebration.  Come early for a fab breakfast and stay for live music, noon to 3 PM with The Sky Blue Boys.
April 7: Berlin, NH, St. Kieran Community Art Center, 155 Emery Street, 603-752-1028, 7 PM.  The Sky Blue Boys with Carrie Cook on bass.  So great to be getting back to NH for a concert at this wonderful old cathedral.  A bargain at $12 for adults, $8 for under 18 and St. K members free.  More info at www.stkieranarts.org.
April 9: Burlington, VT: Skinny Pancake, 60 Lake Street, 802-540-0188.  Bluegrass Brunch, noon to 3 PM with The Sky Blue Boys.
April 14: South Pomfret, VT, ArtisTree Community Art Center, 2095 Pomfret Road, 802-457-3500, 7 PM.  The Sky Blue Boys play a twin bill with Last Train To Zinkov, another duo with a highly distinctive sound blending American old-time music with eastern European influences, for what should be a fascinating show.  www.artistreevt.org for more info.
April 23: Burlington, VT, Skinny Pancake, 60 Lake Street, 802-540-0188.  Noon to 3 PM, VT Bluegrass Pioneers.
May 26: Colebrook, NH, Tillotson Center, 14 Carriage Lane, 603-237-8328, 7:30 PM.  It's been ages since we played at the top of New Hampshire and The Sky Blue Boys are delighted to bring our music to this fine performance space.  www.tillotsoncenter.org for more info.
June 2: Tinmouth, VT, Old Firehouse, Route 40 and Mountain View Road, 7:30 PM.  If you've never been to a Sky Blue Boys show at The Old Firehouse and you're anywhere around the middle of Vermont, here's your golden opportunity.  It's an absolutely delightful, intimate space where we've put on some of our best shows over the years.  More info from Jody at 802-446-3457 or joreynolds@vermontel.net.  Suggested $10-15 donation at the door and worth every nickel.
***June 9: Derby Line, VT: Haskell Opera House, 93 Caswell Ave, 802-873-3022, 7:30 PM.  It's Banjo Dan's Bluegrass Revue featuring Bob Amos & Catamount Crossing along with The Sky Blue Boys.  This will be the 5th annual Revue and it just keeps getting better.  We've always played the Haskell late in the summer, so please get this one on your calendar NOW and let all your bluegrass friends know we're coming up early this year.  This is the best venue we've ever played and a top-notch bluegrass show is guaranteed.  $18 US or Canadian, from www.haskellopera.com, www.catamountarts.org, Country Thyme Vermont at 60 Route 111 in Derby or, if you're lucky, at the door.
June 14: Barre, VT, Currier Park on Main Street, 7 PM.  A free show with The Sky Blue Boys on the gazebo.
That's enough for now, folks.  We may be adding a few spring and early summer shows so keep an eye on the schedule at www.skyblueboys.com and watch for our next Newsletter with listings for the rest of the summer.
Now about those CDs:
#1:  While running our Kickstarter campaign to finance "The Sleeping Sentinel" we listed as a premium for some of the higher pledge levels a very limited-edition collection of live cuts by Banjo Dan and the Mid-nite Plowboys.  Titled "Lost and Found" this project was never intended for commercial release, nor even for sale at gigs.  It turns out we have a very few left over, something like a dozen, and we're offering them for sale for just $10.  The collection includes 19 songs recorded between 1975 and 2010, starting with a few by the original band and ending with Phil Bloch's totally outrageous, unrehearsed rendition of Orange Blossom Special.  (Note: There is no overlap of material with "Caught in the Act," the 2013 double CD of live tracks.)  This ragged-but-right, totally fun batch of Plowboy memorabilia is available only by sending a check for $10 to Banjo Dan, 242 Main Street, Montpelier, VT 05602.  Order up soon, because when they're gone, they're gone for good
#2: The one recording that's been sold out over the past couple years is The New Bremen Town Musicians' double CD of live concert cuts, "When Time Was Young."  The "Bremens" was Willy and Dan's family band, featuring the outstanding vocals of Nancy Mosher, Jaye Lindner and Deanna Booth, along with Matt McGibney on bass.  Over the course of 15 or so years this group developed a strong following around Vermont with a richly varied repertoire of country, folk, bluegrass, international and gospel songs.  We've just taken delivery of a small batch of this item, which is once again available for $20 and may be ordered directly from Banjo Dan (see above) or by credit card or PayPal through our website, www.skyblueboys.com, at the Recordings tab.  With those gals singing up a storm it's one of our all-time favorites.
Plenty of music coming your way.  Thanks as always for your wonderful support, and we hope to see you real soon.
-Banjo Dan