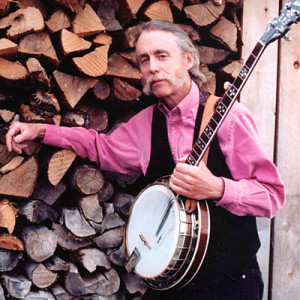 Hi friends.  The Sky Blue Boys and The VT Bluegrass Pioneers got the summer off to a good start with several shows in June and there are plenty more coming up.  We'd love to see you at one of the following:
July 11: Elizabethtown, NY, Elizabethtown Social Center, 7626 U.S. Route 9, 6:30 PM, VT Bluegrass Pioneers.  Good to be bringing our music back to New York, and the show is free, but families with children should be sure to come early for the kids show put on by local talent at 5:30.  518-873-6408 for more info.
July 12: Morrisville, VT, Oxbow Park, 257 Portland Street, 5:30 PM, The Sky Blue Boys.  Bring a lawn chair and a picnic and enjoy the free show.  888-6669-231 for more info.
July 14: Shelburne, VT, Bread and Butter Farm, 200 Leduc Farm Drive, 802-985-9200, 5 PM.  The Sky Blue Boys bring the music; you bring a lawn chair or blanket and enjoy the great organic fare on Burger Night.  The kids show and parade between our sets is always a highlight.
July 15: East Charleston, VT, NorthWoods Stewardship Center, 154 Leadership Drive, 802-723-6551, 7 PM.  The Sky Blue Boys return to the Kingdom Coffeehouse at this environmental center where we've enjoyed playing several times in the past.  We're hoping all our Northeast Kingdom friends will show up – it's a fine rustic venue and the brownies are great!
August 3: Montpelier, VT on the lawn at Christ Church on State Street, a free "Brown Bag Lunch" concert by The VT Bluegrass Pioneers at noon.
August 3: Richmond, VT, Owl's Head Blueberry Farm, 263 Blueberry Farm Road, 802-233-8575, VT Bluegrass Pioneers.  The folks at Owl's Head invite you to show up anytime after 5 PM to pick berries, bring a picnic and enjoy the music beginning at 6 PM.  They've set up a stage right in the blueberry patch and the price of admission is purchase of at least two quarts of blueberries.  How can you lose?
August 5: Plainfield, VT, Plainfield Town Hall Opera House, 18 High Street, 802-454-1286, 7 PM.  The Sky Blue Boys share the billing with Cold Country Bluegrass, with donations accepted to benefit Plainfield's Senior Center.
***August 11: Stowe, VT, Spruce Peak Performing Arts Center, 122 Hourgalss Drive, 802-760-4638, at  8 PM.  Banjo Dan's Bluegrass Revue comes to Spruce Peak for THE BIG SHOW for this summer.  Bob Amos & Catamount Crossing join The Sky Blue Boys with Carrie Cook for a dynamite evening of great bluegrass music.  If you've missed our shows up on the border these last few years here's your chance to catch two top bands for an unforgettable evening of topnotch acoustic music.  Advance tickets $20 at www.sprucepeakarts.org and each adult purchasing a ticket by July 11 can bring one kid for free.  Tickets are $25 on the day of the show.
August 19: Concord, MA, Verrill Farm, 11 Wheeler Road, 978-369-4494, 11AM – 3 PM.  The Sky Blue Boys will entertain at the farm's Corn and Tomato Festival – a day full of great farm food, critters for the kids and free music.
August 23: Burlington, VT, City Hall Park, a free lunch-time concert at noon by The VT Bluegrass Pioneers.
We'll be lookin' for ya!  Stay dry if you can….
-Banjo Dan